Maserati.com
·
maserati-alfieri.co.uk
HistoMobile.com
·
maserati.org.au
wikipedia
·
kolumbus. Maserati 8W - The stories...
AutoSport.com
FineCars.cc
---
Maserati 6CM

Maserati 6CM was produced from 1936 to 1939.
27 units produced.
L/w/h : 3720mm / 1480mm / 1200mm
Suspension front Semi-elliptic/quarter elliptic leaf springs, friction dampers
Suspension rear rigid axle -
1493.2cc L 6 . 175bhp/6600rpm ,Roots supercharger
Maximum power : 155-175 bhp at 6200-6600 rpm
Top speed : 130-143 mph (210-230 km/h)
Tyres front 6.00x16-5.25x17; rear 6.00x16-5.25x17; Pirelli
| | | | | | | | | | | |
| --- | --- | --- | --- | --- | --- | --- | --- | --- | --- | --- |
| Gearbox | Fuel tank | Front tyres | Rear tyres | Wheelbase | Front track | Rear track | Weight | power | torque | Topspeed |
| 4-speed + reverse | 120L | 6.00 x 16 | 5.25 x 17 | 2490mm | 1200mm | 1200mm | 650kg | 175bhp | 204Nm | 230km/h |
sourse
sourse
---
Built to replace the 4CM, now struggling against competition from cars such as the ERA, the 6CM boasted an all-new in-line six-cylinder engine that was to prove itself very reliable indeed. The chassis was the fruit of lessons learned during the development of the 8VRI, of which only the best features were retained.
The independent suspension was retained on the front wheels, but there was a return to the solid axle for the rear as it was more reliable. The bodywork had very nicely designed aerodynamics and the results were soon speaking for themselves. Later developments made to the car involved the engine, chassis, bodywork and suspension, and ensured that the single-seater remained competitive until 1939.

The Maserati 6CM was a long stroke, undersquare design with 65mm bore and 75mm stroke giving 1,493cc displacement, the two two-valve heads are cast integrally with the cylinder bores, then bolted up to a lightweight Elektron crankcase casting with five main bearings for rigidity and reliability. The camshafts are driven by a gear train at the front of the engine. Also located at the front of the engine is the Roots supercharger, driven at engine speed off the nose of the crankshaft. The Memini carburettor is on the atmospheric side of the blower, which pushes a remarkable volume of air and fuel to the engine, operating at 1.2x atmospheric pressure, about 15.6psi boost. Power output was 155bhp when introduced in 1936 and climbed to an honest 175bhp, at 116.7 hp/litre.

The chassis is based upon established Maserati developments, based upon boxed longitudinal frame numbers, it includes the torsion-bar independent in Nuvolari's 8C-34 and the V8RI with Maserati-built friction shocks at the front of the torsion bars, the rear a conventional live axle suspended on semi-elliptical leaf springs reaching a highly satisfactory compromise among reliability, predictable handling and road holding Huge finned drum brakes harness the engine's power and the 6CM's 143 mph top speed, while Medardo Fantuzzi created for the 6CM one of the most beautiful, streamlined evocative bodies.
---
Maserati 6CM [1531]:Delivered in 1936 to Gino Rovere, the President of Maserati, who immediately launched the Maserati's competition career at Monaco. Chassis 1531 was then further campaigned by the legendary Grand Prix driver Count Trossi, who in turn passed it onto to the famous young post-war American driver Harry Schell. With a continuous and interesting history, 1531 is a highly eligible and competitive entrant for all the best events including Goodwood and Monaco.

---
Maserati 6CM [1532]: 1936 Maserati 6CM-Ex Count Trossi. Driving chassis 1532 Didi showed his considerable skills throughout the season, in five outings in the car he won four times, and settling for second at Pescara. Perhaps the most rewarding victory came in front of the 'home crowd' at Modena in September.
It is understood that for the 1938 season, when the works drivers introduced the updated 4CL, 1532 passed from the factory to Edwardo Teagno, a wealthy privateer driver who cmpaigned the car in a number of events during the season before selling it, like so amny other European cars, to South America.
The car remained in South America, no doubt running in local events after the war . In the 1960's the car came back to the UK.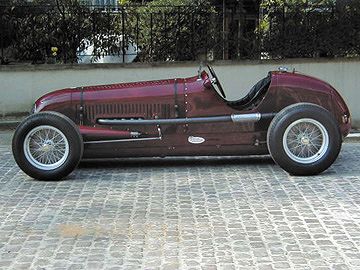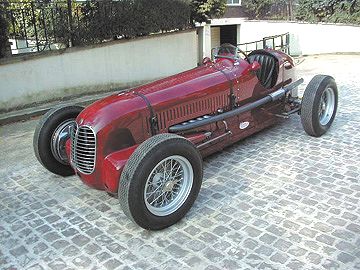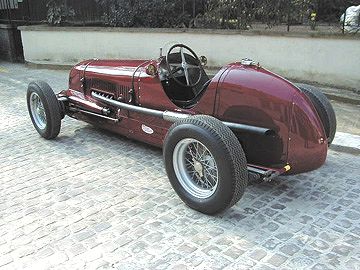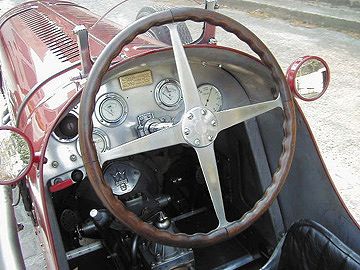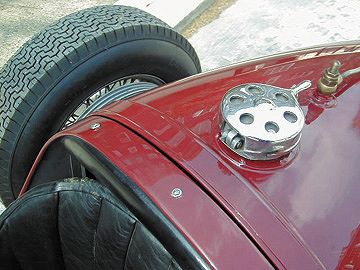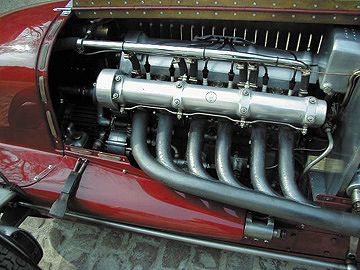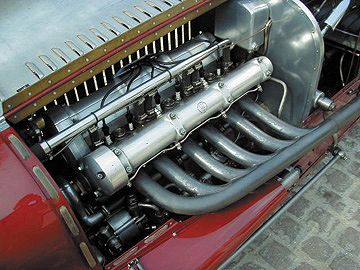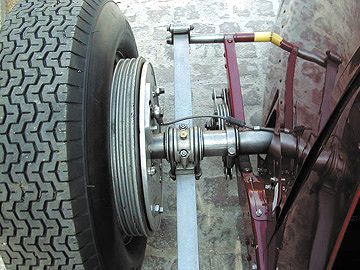 Photo courtesy of Coys
---
Maserati 6CM [1537]:

---
Maserati 6CM [1542]: Delivered to Franco Cortese on 5 Apr 1937. Then to Scuderia Torino and to Ecurie Auto-Sport for de Graffenried and Balsa after the war. Sold in the UK to Sam Gilbey in 1947. Then to Colin Murray in 1949. Murray took the car to Australia in 1951 and sold it there to Eldred Norman (Adelaide). It passed through a number of other Australian owners before being purchased by Alf Blight in 1966 and restored over many years until it raced at Mallala in 1982. Shortly afterwards, it was sold to the US then via UK, Dutch and French owners until sold at auction to Bernie Ecclestone in 1997. Retained 2007.
---
Maserati 6CM [1543]: 1937 Maserati 6CM Ex Works Bianco/ Marazza. Chassis 1543 was one of the Works team cars, driven throughout 1938 by the factory drivers Ettore Bianco and Aldo Marazza, and driven in both the Coppa Principessa di Piemonte in Naples and the Targa Florio. When the twin supercharged 4CL superceded the 6CM as the Factory team cars, chassis 1543 passed, like the other ex works cars, to private entrants who continued to campaign the cars.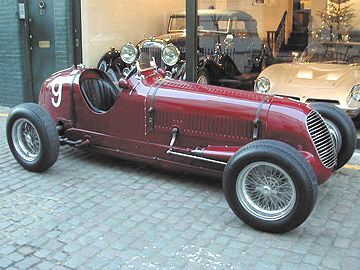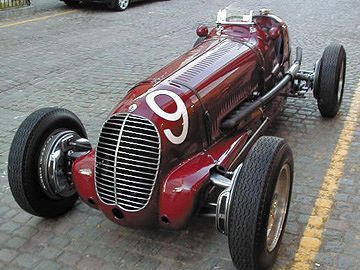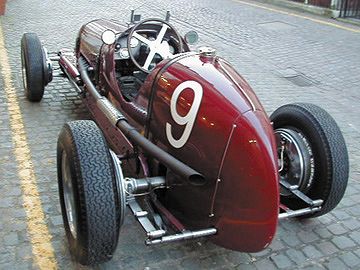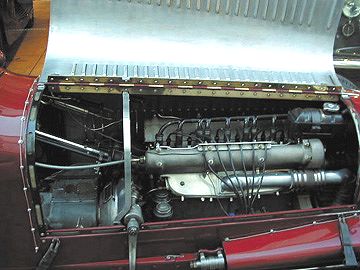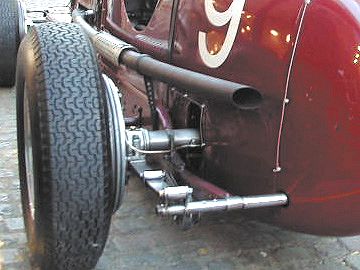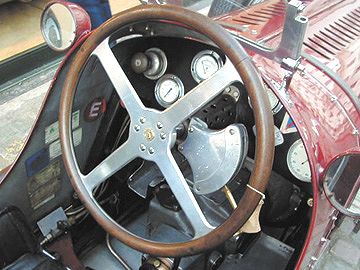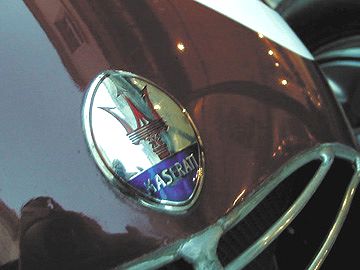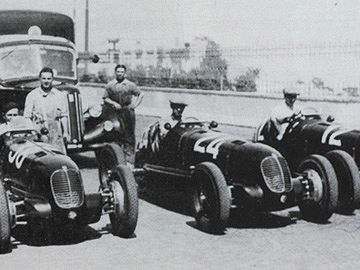 Photo courtesy of Coys
---
Maserati 6CM [1545]:
---
Maserati 6CM [1547]: Delivered 24 Jun 1937 to Austin Dobson, who raced it during 1937, before passing to the young David Hampshire for 1939. Post-war continued to be campaigned by Hampshire in 1946 before passing via HW Motors to Alister Baring in 1947. Then successively to Joe Kelly and to Noel Hillis in Ireland. Via American and British owners to Steffan Schollwoeck who campaigned it with much success in historic racing until 2007, when it passed to Will Balz (Germany).

Chassis 1547 was originally supplied in 1937 to Englishman Austin Bobson, who campaigned the car that numerous events season including Donington and Phoenix Park. 1547 passed on to another Englishman, Mr A. Baring, who campaigned the car from 1946until 1948 including meeting such as Goodwood, The British Grand Prix and the St. Helier, Jersey Road Races to name a few.

In 1950 the car entered possibly one of the greatest collections of all time: "The Harrah Collection" in America, where she was to reside for over 35 years. Returning to England in 1985 the car was bought by Peter Hammen. Entrusted to the leading Maserati expect Sean Danaher, 1547 was carefully re-commissioned for historic racing, during this time the car was found to be in remarkable original condition, retaining its original engine, gearbox, axle, suspension, frame, and body panels.

Bought by the current owner in 1998, 1547 has continued to be maintained by Sean Danaher and has been highly successful in Historic Racing in recent years, winning the Shell Historic Challenge three years in a row from 2000 and again 2006, in that year winning Monaco Historics, The Goodwood Revival, and at Pau to name a few.

1547 is regarded as possibly one of the most original 6CM's in existence, being one of only a handful of 6CM's to still run with its original crankcase. Supplied with a current set of FIA papers, and a Certificate of Authenticity from Maserati, this is a rare opportunity to purchase one of the most fabulous Grand Prix Maserati's, which has a continuous and unblemished history

---
Maserati 6CM [1551]: Delivered on 25 Oct 1937 to Earl Howe, probably acting as agent for a South African purchaser. Immediately shipped to South Africa for the 1937/38 winter season to be raced by Bill Everitt, before passing to local driver Buller Meyer. Imported to UK in 1947 UK by George Abecassis who raced it briefly before selling it to Duncan Hamilton and Philip Fotheringham-Parker who campaigned it extensively in 1948, 49 and 1950. To Brian Finglass in early 1950s, before passing to Fred Zambucka in New Zealand, then via various New Zealand owners to the Geer brothers (U.K.) about 1980. Believed to be retained 2007.
---

#2 Maserati 6CM ???
---

#34 Maserati 6CM ???
---