---
8 may 1947 1947 Jersey International Road Race St.Helier
---
---
Championnat de France 1947-1
Championnat de France 1947-2
Championnat de France 1947-3
---

Gran Premio Sanremo 1947, Messiscelli

---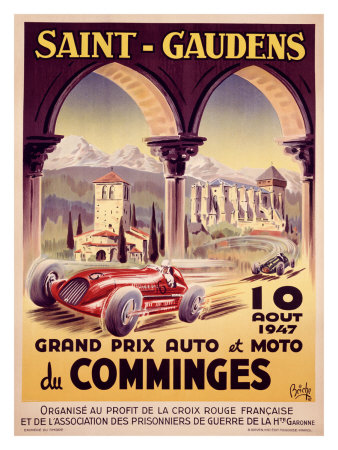 ---
1947.07.06 XVI Grand Prix de Reims, Reims-Gueux, #12 Raymond Sommer, Maserati 4CM, #38 Henri Louveau, Delage D6.70

---
DELAGE de "Petoulet" lors du Grand Prix de REIMS, le 6 juillet 1947

---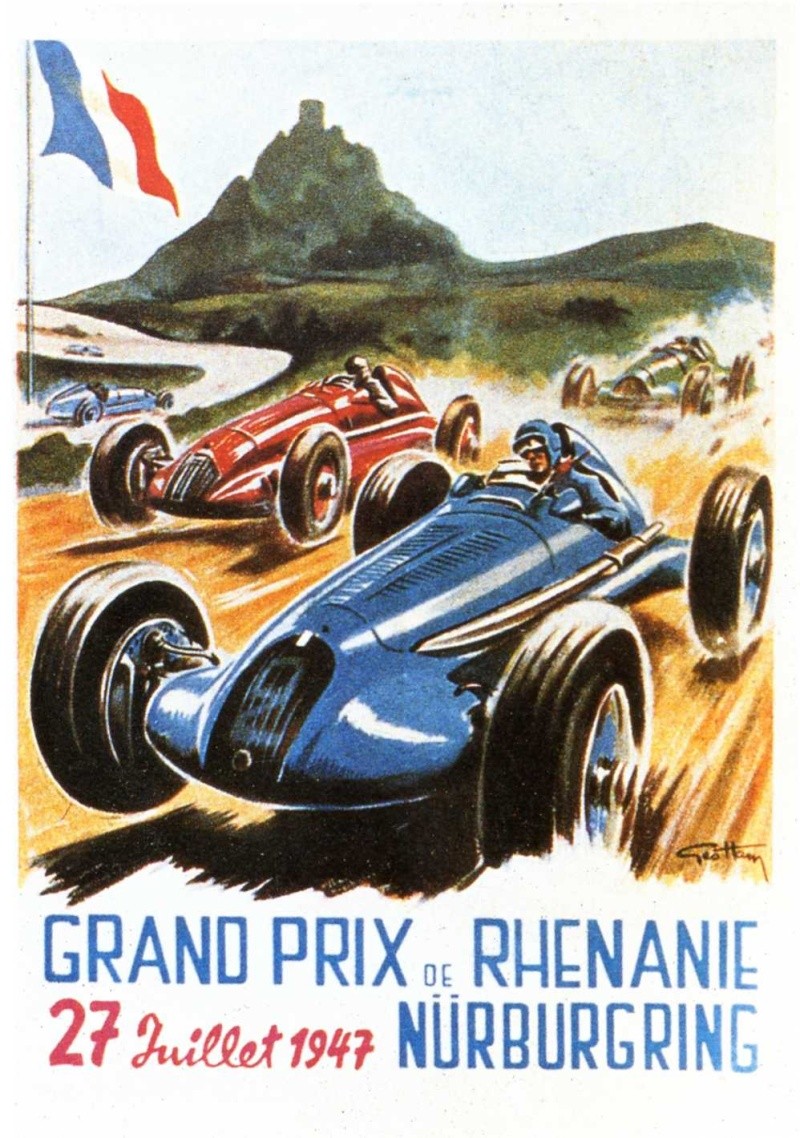 ---
1947.09.21, XXXIV Grand Prix de l'ACF, Lyon-Parilly, #14 Raymond Sommer, Arsenal C.T.A. ?????

---
05/10/1947; I Prix de Leman ,Lausanne ,"B Bira" ,SIMCA-Gordini T11

---

1947, le Grand Prix de SUISSE sur le Circuit de BREMGARTEN


TRINTIGNANT, Toulo de GRAFFENRIED, Jean-Pierre WIMILLE & Luigi VILLORESI
---
30/05/1947; Indianapolis 500 Mile Race ,Duke Nalon ,Don Lee Special (Mercedes-Benz W154)


It was to everybody's amazement that a 1939 12V Mercedes-Benz W154 of the last generation of the Silver Arrows passed through London on its way to California in early 1947! It had been found in Czechoslovakia, claimed for war reparation and sold for hard dollars to Don Lee in Los Angeles. The American buyer had imported it "specifically to win the famous Memorial Day Sweepstakes at Indianapolis. The Mercedes never even looked like winning this great and grueling classic – it was much too complicated for the Americans to gaffer – and it was ultimately desecrated with the removal of its German engine and the installation of an American unit". Its driver would be Dennis C. "Duke" Nalon, a 16-time veteran of the Indianapolis 500. He won the pole position as the fastest qualifier in 1949 and 1951. His best finish was 3rd in 1948. He also had a Top Ten finish at 10th in 1951. A popular ambassador for automobile racing, Nalon miraculously survived a fiery crash that resulted from a broken rear axle while he was leading early in the 1949 race. He died in February of 2001.
---
1947 Belgian GP, Achille Varzi (на переднем плане) и Jean-Pierre Wimille Alfa Romeo 158

---
1947 Belgian GP Jean-Pierre Wimille Alfa Romeo 158

---
1947 GP Belgian Felice Trossi в шлеме и Giovanni Battista Guidotti в белой рубашке рядом

---
1947 GP Milan Alessandro Gaboardi Alfa Romeo 158

---
1947 GP Milan Carlo Felice Trossi №30 и Сonsalvo Sanesi №24 Alfa Romeo 158

---
1947 GP Milan Carlo Felice Trossi Alfa Romeo 158

---
---